G-Rib Metal
Our standard G-Rib metal, also commonly referred to as "Ag Panel", is an excellent option for performance and appearance.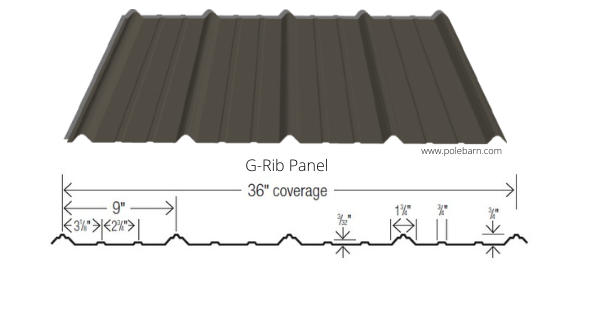 Standing Seam Metal
Standing seam roof panels give a defined, upscale finish to any building. For larger jobs, we will even roll the standing seam panels on site.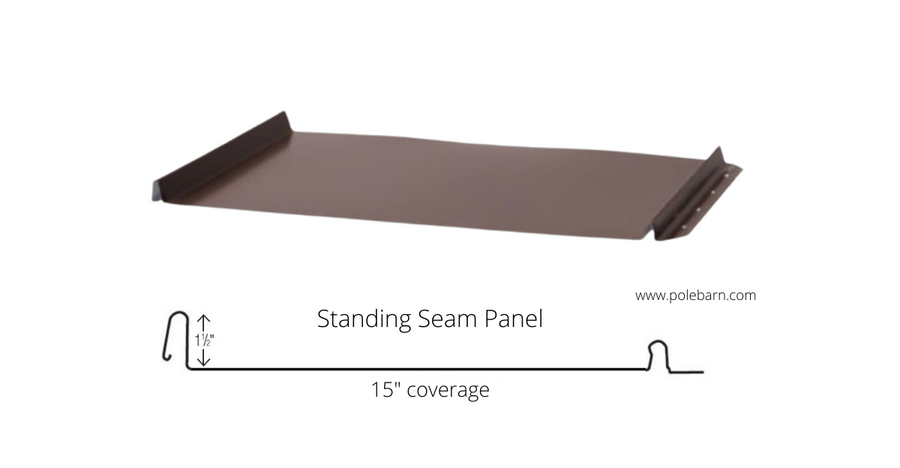 R-Rib Metal
R-Rib is a different look that is more often used in commercial applications, but can be used to create a distinct look on any building.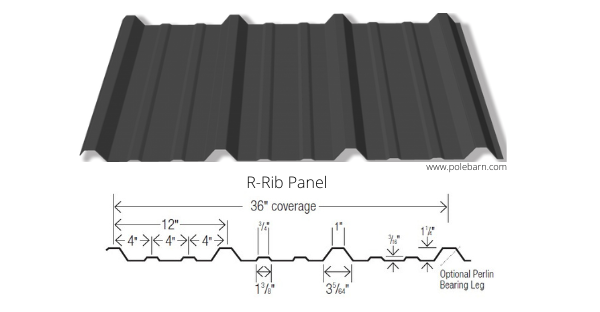 All three metal options are beautiful and available in 22 flat (Standard & Premium) colors and 6 textured (Frost) colors – all with a 40-year limited warranty.
10 Advantages of a Metal Roof:
Virtually maintenance-free over the life of the roof
Can be installed over an existing roof, saving time and money
Will not rot, crack, split, break, curl, burn, or blow off
No termites, pests, mold, or mildew
Resists dirt and environmental aging
Lightweight – less than 1/3 the weight of asphalt shingles
Longer life expectancy
Possible home insurance discounts
Increased value of your home
Least expensive roofing system over the life of the roof
Graber Buildings can be built with any color combination you choose for roofing, siding, wainscoting and trim. Our full color chart shows all available colors which you can pick for each building section.
Click here to download our metal color charts in PDF.
Other roof types, such as skylight panels, are also available and can be used on Graber Buildings.